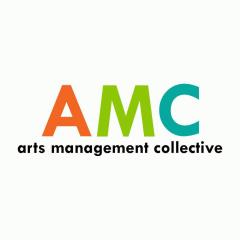 The Arts Management Collective (AMC) is an independent group of arts management students and alumni from Singapore Management University, under the mentorship of Assistant Professor Hoe Su Fern. It is a seeding ground that identifies and enables possibilities for aspiring arts managers to extend their knowledge and skills, and become more attuned to the major debates and developments underlying the arts and cultural landscape. It aims to become a meeting point where aspiring and future arts practitioners, managers and other like-minded individuals will be able to inspire and affirm one another.

Vision:
To be a seeding ground that enables, inspires and affirms aspiring arts managers in working towards a career in the arts.

Mission:
To cultivate confident and professional future arts managers with a genuine heart for the arts, by creating opportunities for them to learn about and keep in touch with current practices and processes of the arts scene.

Background:
The Arts Management Collective (AMC) started out as an independent platform initiated by Assistant Professor Hoe Su Fern in December 2017. Its key purpose is to convene a group of passionate arts management students from SMU to pursue practical skills and relevant knowledge beyond the classroom in anticipation of future career paths in the arts. It is a means to empower members to conceptualise, develop and execute projects that would contribute meaningfully to the arts and cultural landscape, and in the process, develop their own portfolio of competencies as future arts managers.
Want to find more groups and events like this?